Has your tax debt grown out of control due to IRS penalties? If you find yourself in a situation where your tax debt is impossible to deal with and the IRS tax penalties are adding up every day, turn to the pros at Taxation Solutions, Inc. We're the IRS penalty experts you can depend on whenever you have personal or business tax issues in the Omaha area. Whether you're concerned about IRS audit penalties or income tax penalties, we will be able to address your issues and help you relieve your tax debts. Call or e-mail our IRS penalty abatement team today to learn more about your options!
The longer you put off dealing with your back tax debt, the more your IRS penalties will grow. Over time, you'll likely find yourself in a dire financial situation. That's why you should take action and bring in the tax pros at Taxation Solutions, Inc. as soon as possible. We can help you to determine if you qualify for IRS penalty abatement, which will address your tax penalties and offer you a more manageable tax situation. Our licensed and insured tax consultants have more than 40 years of combined experience with tax penalty abatement, and we'll use our expertise to help you unravel your tax issues and come out with an improved financial outlook. When you're facing IRS tax penalty challenges, we're the tax advocates you want on your side. We're familiar with all of the IRS settlement options out there, and we will always work hard to provide you with the best possible results for your specific tax situation.
Tax Debt Settlement Solutions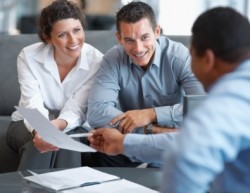 At Taxation Solutions, Inc., we strive to provide our clients with the best IRS settlement options to meet their needs. If you owe back taxes that have increased due to IRS penalties, you can count on us to help you negotiate with the IRS to work out the best tax debt settlement option for your specific situation. We understand that every taxpayer has different needs, and that's why we'll work closely with you to determine which IRS tax settlement options you qualify for and which ones best fit into your personal or business budget.
To learn more about our tax settlement services for taxpayers in and around Omaha, call or e-mail Taxation Solutions, Inc. today. We're ready to help you solve your tax penalty issues and find an appropriate IRS tax debt settlement agreement!