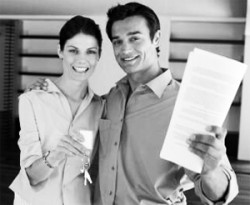 For some taxpayers, the most beneficial answer to staggering tax debt is an offer in compromise agreement. While not an option for everyone, an IRS offer in compromise can provide a tremendous dose of relief for those who owe back taxes far beyond their financial means. Taxation Solutions, Inc. would be happy to review your circumstances to see whether or not you might be eligible for an offer and compromise settlement from the IRS. Our licensed and insured tax pros have 40+ years of combined expertise when it comes to offer in compromise help, and we're ready to put that knowledge to work for you. To learn more about our customized services for offers in compromise, call us or reach us by e-mail.
Omaha's Source for Offer in Compromise Help
It takes a strong case to convince the IRS that you're worthy of tax reduction through offer in compromise approval. That's why it's wise to have the trusted tax advocates at Taxation Solutions, Inc. working diligently on your behalf and doing everything by the book. We understand what the government is looking for when accepting offers in compromise. If your situation meets the appropriate criteria for offer and compromise consideration, we'll put our decades of experience to the test and make every effort to win you the significant tax resolution you deserve.
Is an IRS compromise the correct solution for you or your business? Find out when you contact us for a free, no-risk phone consultation. In and around Omaha, we're your source for full-service offer in compromise help. Give us a call today!