Are you currently struggling with back tax issues and have no idea how to proceed? If you find yourself in a tough spot due to IRS back taxes, you can always rely on the pros at Taxation Solutions, Inc. Serving Omaha and nearby areas, we're the professionals you can count on whenever you need back taxes help. We are here to aid in resolving your tax difficulties and get your finances back on track. We offer back tax help to both individuals and business owners, so get in touch with us today to get a handle on your personal or company back tax concerns!
Comprehensive Back Taxes Help
With over 40 years of combined experience providing help with back taxes, our licensed and insured tax consultants have what it takes to offer you effective back tax relief. No matter how dire the situation might seem, you can come to us for comprehensive IRS back tax help. Our licensed and insured tax consultants offer assistance with:
Filing late returns
Amending incorrect returns
Negotiating tax settlements
Stopping penalties
Preventing future IRS back tax issues
And much more!
Our tax experts have more than 40 years of combined experience helping individuals and business owners solve problems related to IRS back taxes. That means that no matter how bad your back tax problems might be, our tax consultants will be able to find a workable solution that will improve your tax and financial situation. Owing back taxes can certainly be stressful, but with help from Taxation Solutions, Inc. it doesn't have to be overwhelming.
IRS Back Taxes Settlement Pros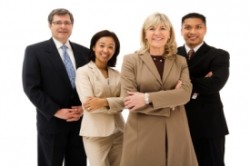 If you owe back taxes to the IRS, you'll need to find an appropriate method of repaying them. Most taxpayers aren't able to resolve their unpaid back tax debt in one lump payment. The good news is that you generally don't have to. With back taxes help from the pros at Taxation Solutions, Inc., you'll be able to find the best IRS back taxes settlement option to meet your needs, including any budgetary concerns. From offers in compromise to installment agreements, we can show you what the best options are for dealing with your tax troubles.
Don't live with the stress and frustration of back taxes owed any longer. Instead, get help with back taxes by turning to Taxation Solutions, Inc. We'll use our expertise and experience to ensure that you get an effective IRS back taxes settlement option. Call now to speak to one of our trusted tax advisors about your specific tax situation, and we'll help you get the back tax relief you deserve!